Book a rental in an unusual accommodation in the Luberon
In the lower part of the campsite in the Luberon, we offer you 15 accommodations, each more original and atypical than the other, which are sure to awaken the little explorer in all of us, while offering you a complete change of scenery and a real immersion in our beautiful nature without ever skipping out on modern comfort (some of them being equipped with sanitary facilities and bathrooms).
Lodge cabin on stilts 5 pers.

Lodge on stilts 5/7pers. without bathroom

Lodge on stilts 4pers. without bathroom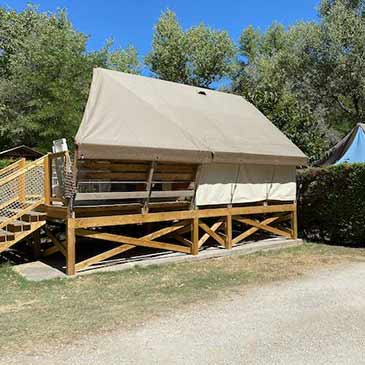 Discover our range of unusual accommodation in the Luberon
You will find our "Coco Sweet" located near the river, a real cocoon with a modern day caravan look, which with its 12m2 will provide you with everything you need for a pleasant stay for two people.
For families of more than two people, but still on a tight budget, we offer our famous "Free Flower", a large tent with a wooden floor that can accommodate up to 5 people in its 40m2.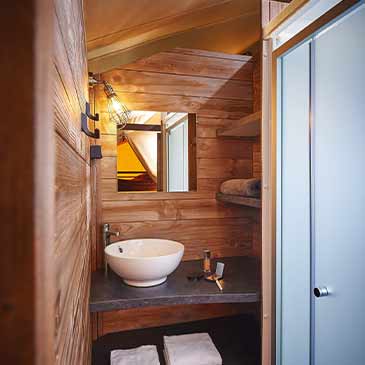 Enjoy an atypical experience in Provence
For those who wish to take a step up, we offer a wide range of lodges on stilts with our 2 eco lodges of 21m2 with an original shape and which can accommodate up to 4 people, as well as our park of 13 ultra modern lodge tents on stilts. Some of them will offer you a breathtaking view on our fishing pond from their terrace of more than 1m50. You may even be lucky enough to see a mallard family that has come to stay with us for a few weeks, or you may experience the magic moment of a heron that has come to take a break in our fishy waters.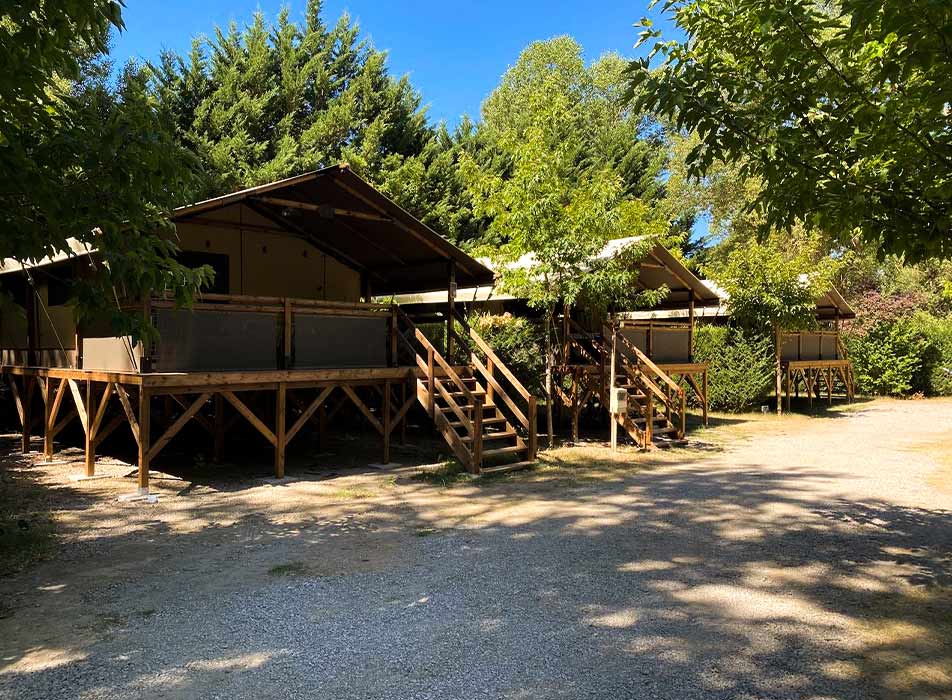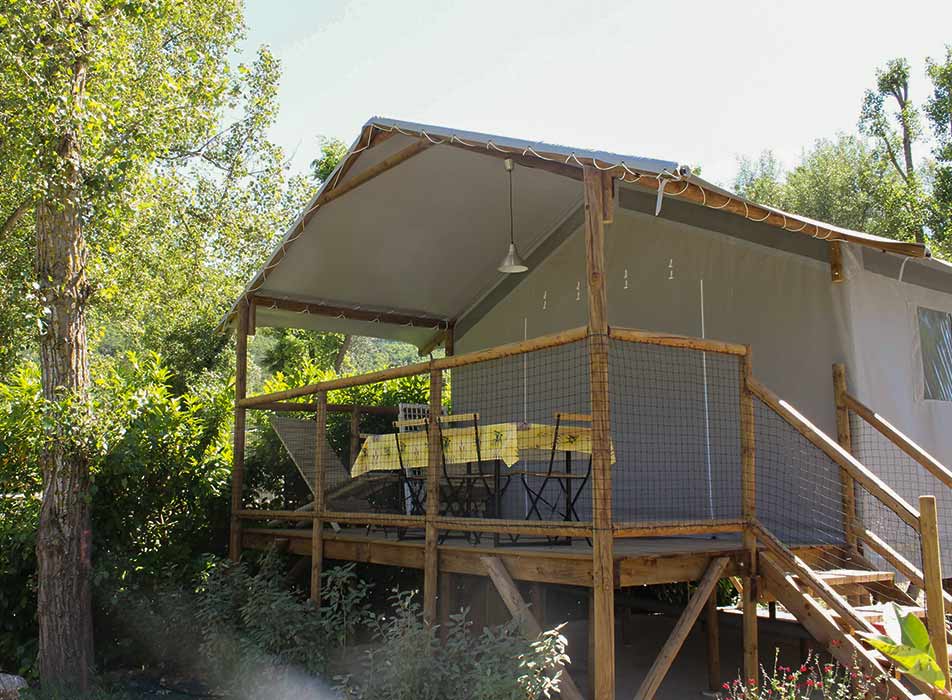 Spend several nights in your unusual accommodation in the Luberon
In this last category, you will find lodges of 30m2, 32m2 and even 46m2 (for the latest ones installed in 2020 and 2021) where you will be able to lodge up to seven people in great comfort in an African atmosphere. For some of the larger ones, you will even have a modern kitchen as well as a large bathroom with a walk-in shower and separate toilet in a wooded atmosphere that will flatter your senses.
Discover our unusual rentals