Other visits not to be missed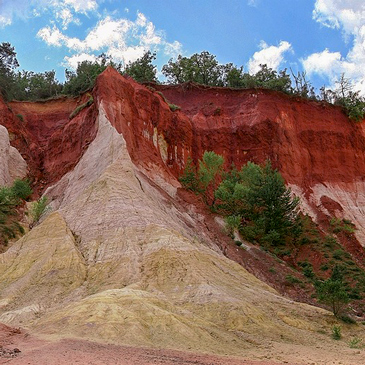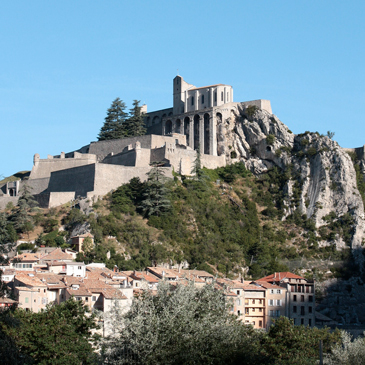 Located between sea and mountains, and surrounded by beautiful natural landscapes, the campsite La Rivière benefits from an exceptional and preserved environment. It is also close to remarkable sites of the Luberon.
Discover those for which we have a real favorite :
The Provencal Colorado, located near the village of Roussillon, is the largest ochre deposit in Provence with more than 20 different shades. We discover it with wonder by borrowing its different marked paths (an entrance fee will be asked) while imagining at the bend of a path to see an Indian on horseback, so much the disorientation is total. It is spread over more than 30 hectares and offers, for those who wish, picnic tables and a place to quench their thirst.
The immense fields of lavender of the Valensole plateau leave one dreaming. During the summer, one can discover the lavender harvest, participate in thematic workshops and feast at the event dedicated to it at Digne les Bains, third week of August. Be careful however if you wish to see the lavender in flower because it is harvested at the end of the first fortnight of July on the occasion of a great festival in Valensole. Beyond this date you will not be able to admire the magnificent characteristic color of these cultivated fields as far as the eye can see.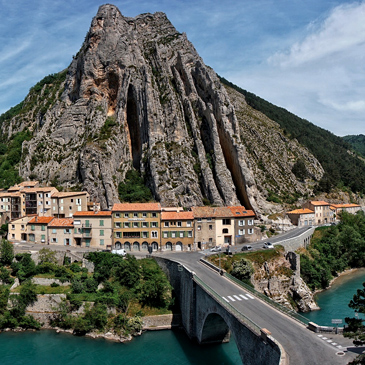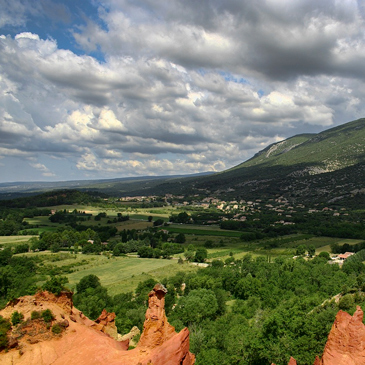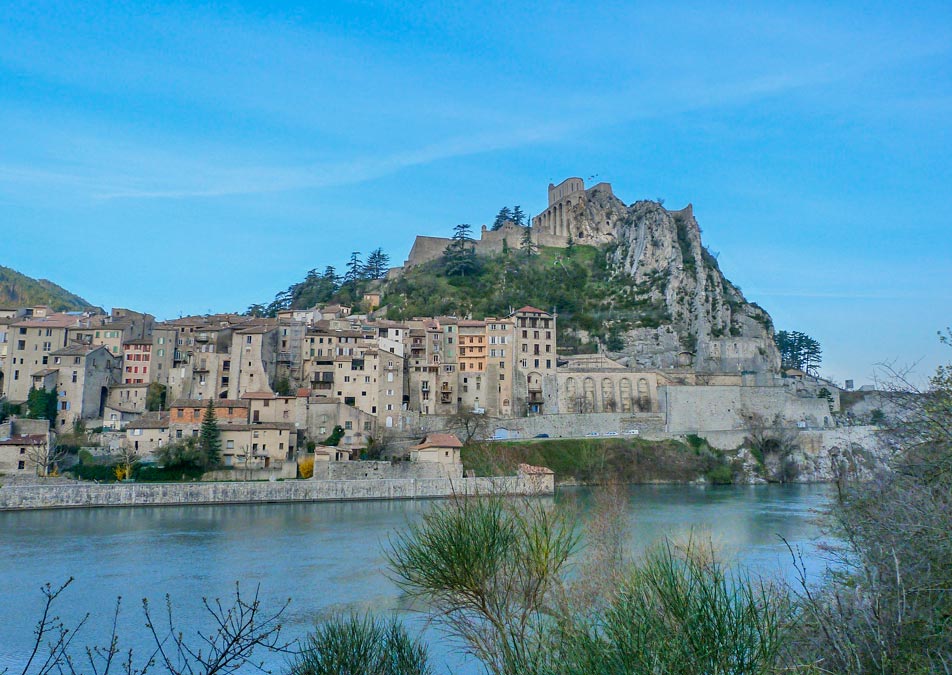 At 20 minutes from La Rivière campsite, "Les Mées" is also a must not be missed along the Durance river. You will discover its rocks that look like giants shaped by Mother Nature. They are called here "les Pénitents" because they evoke a group of priests wearing pointed hoods. According to the legend, they represent monks of the Montagne de Lure petrified for having fallen in love with beautiful young Moorish women that a lord had brought back from a crusade.
At the edge of the Durance river and only 30 minutes from the campsite in Provence is located the Sisteron or "la porte de Provence". Among its multiple monuments, discover its cathedral of the XIIth century which is facing the rocher de la Baume, its citadel with its breathtaking view and many others.
Also take advantage of the river "le Buëch" below to refresh yourself during our hot summer days on the occasion of your visit.
Discover the Provencal villages